Samsung Note9's water and carbon cooling system, there is no water, no carbon?
The most painful season of the year is Lei Lei! Did you smell it? The flavor of the autumn conference is really fragrant.
Let's start with this month. Didn't Samsung release Note 9? To tell you the truth, little chili really had a heart to heart with that S pen (S Pen).
It looks like it's just a touch pen, but in fact, it's a remote controller or a pen. Did you have a surprise?
In addition to S Pen, little chili has a more profound impression on Note 9, the water carbon heat dissipation system.
After the Note 7 boom boom incident, Samsung was cautious about this part of the battery.
Note 8 directly reduces the battery capacity from 3,500 mA to 3,000 mA. It's a sacrifice. But it's clear that Samsung has high hopes for the Note 9, and other configurations, not to mention the battery alone, immediately raise the battery capacity to 4,000 mA.
It looks like it's finally out of the shadows.
To insure 4,000 mA batteries (though not explicitly), Samsung also used a water-carbon cooling system that sounds awesome.
Official publicity note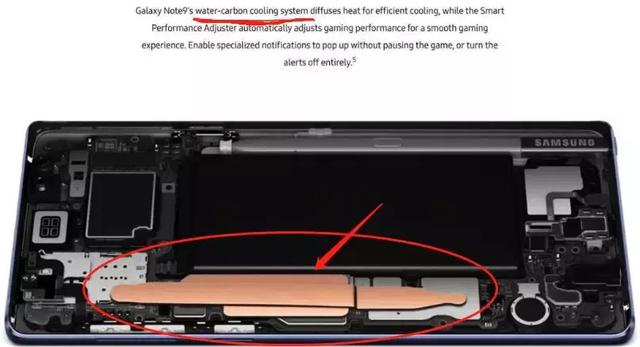 A liquid (so-called "water" is added to the copper pipe for heat dissipation, which is vaporized and liquefied by the liquid, coupled with graphite (so-called "carbon") commonly used in cell phone heat dissipation to accelerate heat dissipation.
There is no problem with the principle.
Water cooling principle of mobile phone
But just recently, Jerry Rig, a well-known YouTube dismantler, did not find liquid, or graphite, carbon in the heat sink after he dismantled Note 9.
No water or carbon, is this water carbon heat system so bullish?
Water and carbon heat dissipation area of Note 9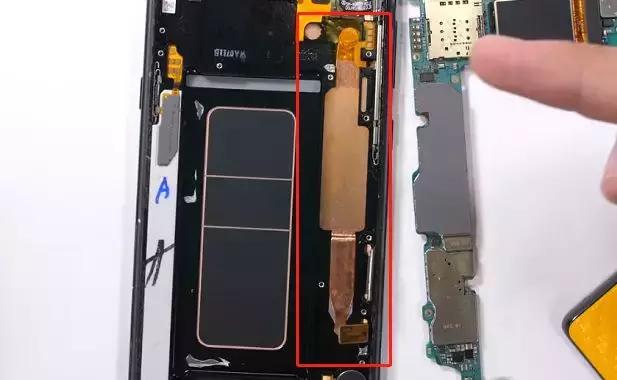 Let's take a look at it first. Let's take a look at the copper tube to see if there is any water.
Tweezers stick in a circle to wipe their hands, or dry dry, as if the liquid is not here.
Then stand aside and look.
A copper core was found in the copper pipe, which was responsible for transferring a small amount of liquid from the hot end to the cold end. Should it be a little water?
But in the copper core, it seems that no liquid can be found.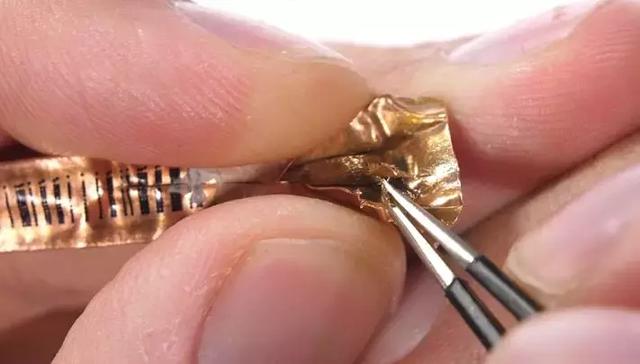 Before that, Jerry had dissected Sony's Xperia Z5 Premium, which was also water-cooled, and had succeeded in finding signs of liquid in the radiator.
You can feel the humidity and water in the tube.
Sony Xperia Z5 Premium radiator tube
No wonder that Jerry will be confused.
Except for liquids, Jerry did not see carbon fibers in or out of the tube, up or down.
Is it true that propaganda is inconsistent with reality? Little pepper still doubts. First, in order for liquids to vaporize and liquefy rapidly in copper tubes, liquids that are easily vaporized are selected.
These liquids are likely to evaporate when Jerry opens the copper tube, or before, and can't be judged to be totally absent because they're invisible. The difference from Xperia Z5 Premium can also be due to different processes.
Carbon, chili peppers speculate, may have been covered in the form of graphite heat-dissipating film at the lower end of the copper pipe, which is likely to be overlooked.
If you want to know the truth, you may have to take it apart.
The black copper film on Note 9 is covered with black film.
But in fact, even with only copper tubes, Note 9 can also do a good job of heat dissipation.
At present, there are three common ways of cell phone dispersion: copper tube heat dissipation, liquid cooling heat dissipation, graphite patch heat dissipation. Note 9's copper radiator, even without water and carbon, is already a giant copper radiator, several times larger than the previous Note series or most mobile phones on the market.
Comparison of Note 9 and Note 8 heat dissipation tubes
Note 7 copper radiator tubes are smaller.
Note 7 copper radiator tube
The heat pipe that can match it, little pepper is only seen on Razer mobile phone.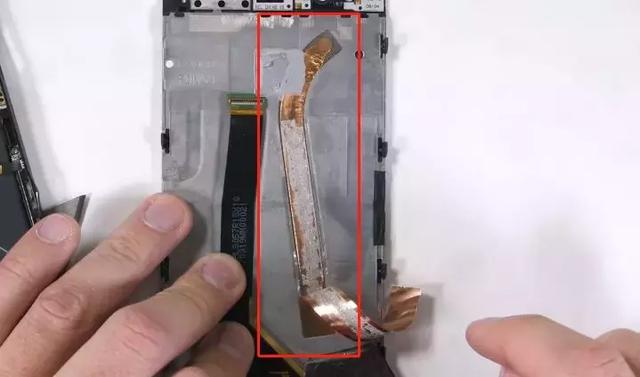 In addition to copper, graphite heat dissipation film also has excellent thermal conductivity, and relatively low cost, so it is the first choice for many mobile phone manufacturers.
Like Apple like to use graphite film to do cell phone heat dissipation, light, can be a piece of paste clothes, simply perfect to meet the internal arrangement of Apple's "Virgo plot".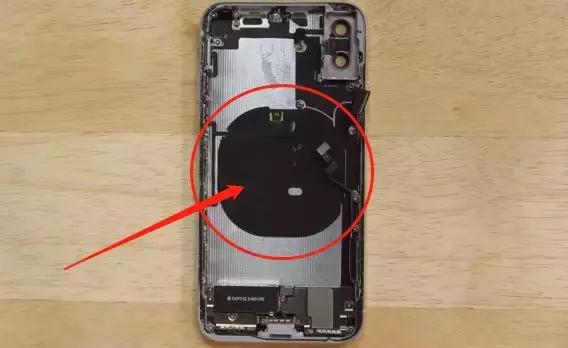 In chili pepper, it is not the most important way.
After comparison, I found that the fastest way to cool the phone is to blow it on the air conditioner.
What do the poor friends think?
Source:
1. Samsung Note 9 conference
2. snowflake News Network
3. YouTube Video: Mrwhosetheboss
Source:
1., water and carbon heat is just a gimmick? Galaxy Note 9 found no water and carbon after dismantling, cnBeta
2. YouTube Video: Galaxy Note 7, 8, 9 Teardown
"Blowing with fans is also good."
Editor in chief:
AiShangHai LoveShangHai